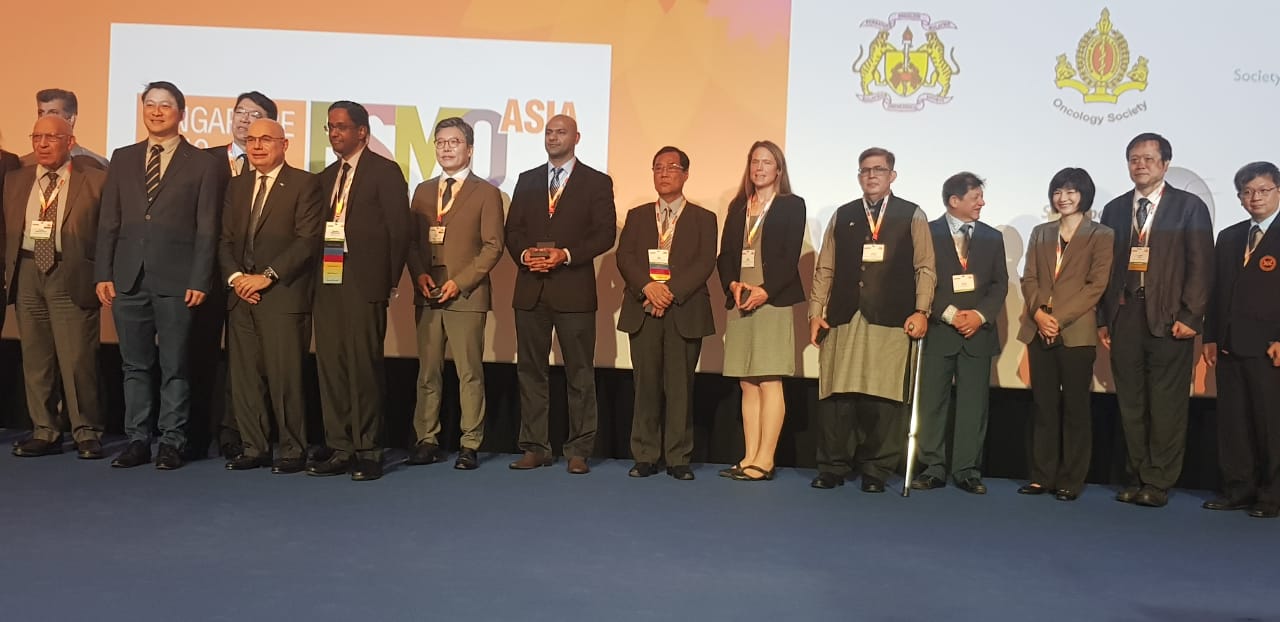 ESMO-Asia
Report on PSCO International Collaborations- ESMO-Asia-2019 Singapore
Represented by
Prof Ahmed Ijaz Masood- General Secretary PSCO
Following Oncologists also attend the conference.
Dr Azhar Rashid – R & D Coordinator-1  PSCO.
Dr Ehsan Ur Rehman- Clinical Oncologist Hubullah Cancer Center Lahore
Dr Allah Rakha Adil Clinical Oncologist from MINAR Multan
Dr Sohail Murad Clinical Oncologist  GINUM Gujranwala
Dr Nadeem Abbasi Clinical Oncologist
Prof Dr Ahmed Ijaz Masood received a medal from the President ESMO.
Regional cancer societies were invited by the ESMO and they all were having stalls in Exhibition area.
It was an excellent opportunity to have interactions with Asian cancer societies to interact with each other and develop collaborations to have joint data registry and cancer control programs.